Financial Modeling & Data Services for the Entertainment Industry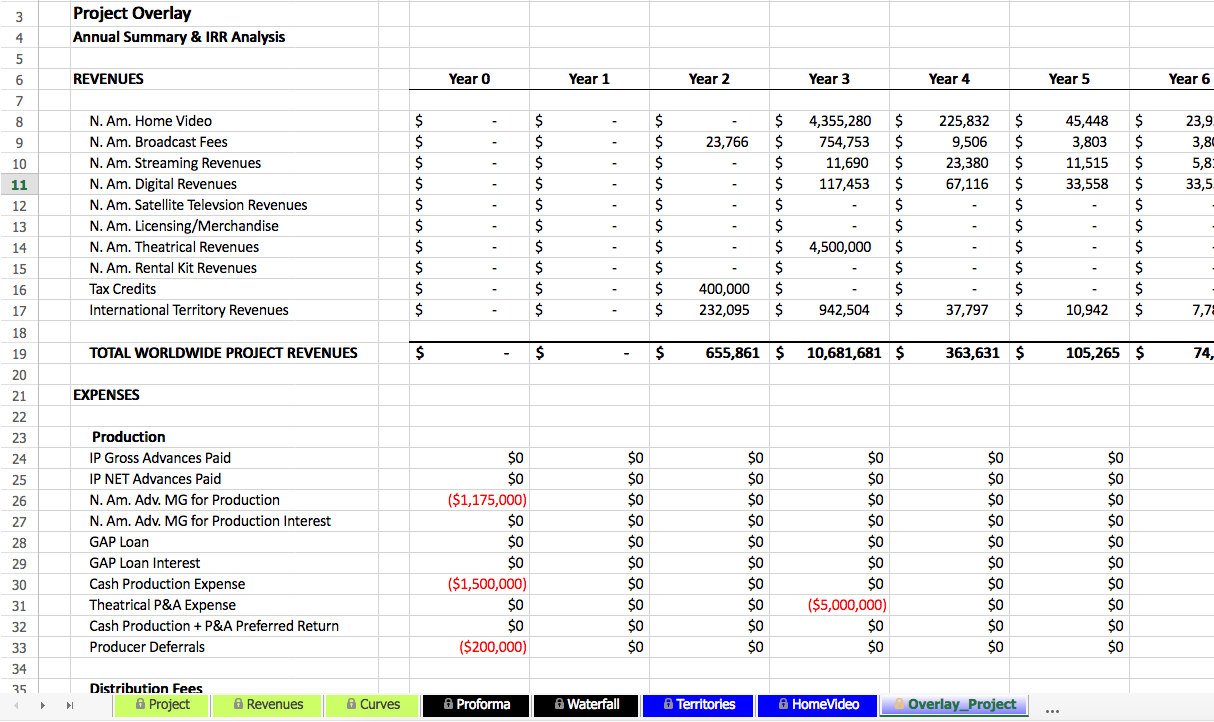 HEROHELIX BUILDS CUSTOM Financial models for movies & film slates OF ALL SIZES.
Regardless of size and scope, distribution deal structures can be complex and sometimes overwhelming. Herohelix provides financial modeling services to help producers, investors and studios alike explore countless financial outcomes and scenarios. We also help review and advise on critical entertainment industry agreements from talent acquisition, distribution contacts, international agreements, rights agreements and more.
Herohelix has designed financial models for films and funds as large as $100 Million and as small as $500,000. Our clients include major studios, television producers, and independent filmmakers alike.

Herohelix and Nash Information Services have entered into a strategic partnership to be Herohelix's preferred provider of real-world data to our clients. Nash is an industry leader in motion picture data and analytics. Nash operates The-Numbers.com, a leading destination for information on movie finances, and OpusData, a data service that allows our clients to quickly and reliably add movie data to their businesses.
Multi-Scenario Financial Modeling
They don't call it show business for nothing. Financial modeling is a key component for equity fundraising. A common use of multi-scenario modeling is to provide potential investors with an idea of possible outcomes based on real world data. Film funds also make regular use of financial modeling to evaluate the performance of their investments. Whatever the case, Herohelix can provide detailed modeling services to your company.
 

Forensic Revenue Waterfall Analysis
Have you ever opened a royalty report only to be shocked by its results? Sometimes mistakes happen, and there are a few occasions where distributors and other licensees aren't properly following the revenue waterfall set up in your respective agreement. Using data provided by your royalty reports, real world data, and custom modeling based on the deal structure in your agreements, Herohelix can construct pro forma models that can help verify the results of royalty reports.
 

Distribution Deal Review & Consulting
Diligent filmmakers, who take the Distribution piece of the equation seriously, often end up with several offers from rival distributors. We can help review your offers, model their potential results, and provide due diligence reporting on distributors to help you and your investors make the best decision possible.